Contact

11/15/2021 | Unmasking the Surgeon
Florencio Monje
Besides being an OMF surgeon and a SORG member in the TMJ section since 2014, Florencio Monje is an enthusiastic long-distance runner and dreams of doing a desert run in the Sahara. He also cheers on Real Madrid soccer players at the stadium with his family, including his 4-month-old granddaughter. The Spaniard has many exciting und unknown facets, which you can discover in his edition of the Unmasking the Surgeon campaign below.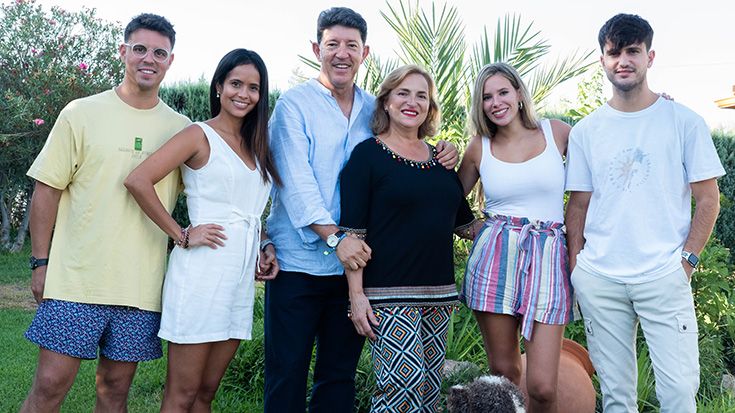 1. You are Spanish Citizen, working in Badajoz, very close to the Portuguese boarder. In fact, you are one of the most Southern European members of SORG. Do you believe in a certain mentality of the people in your region and what would it be?
Well, in principle I believe that a location-based mentality exists. The people of this region (Extremadura) are usually very hospitable, very open and affectionate.
2. Southern Spain is often associated with good food, a relaxed lifestyle and long night-outs in a very nice climate at night. Are these clichés still valid?
I believe that these characteristics can be extended to all of Spain. Food is something essential here and you eat well from north to south and from east to west; I wouldn`t say that there is a relaxed lifestyle, but rather a strong emphasis on leisure at the expense of perhaps taking time away from your family life. The climate, which is fundamentally very pleasant, is also one of the reasons for the intense social life in Spain.
3. When and how did you decide to become an OMF surgeon?
I decided to become a maxillofacial surgeon for two reasons. I had a very good qualification in the MIR (Medical Internal Resident) system, and I could choose the medical specialty I wanted. But above all, I had the bitter experience of suffering the exodontia of the third molar in the military service that used to be compulsory in Spain. The complications I suffered are all the ones that are all well-known but above all a mandibular osteomyelitis. During that period, it was also impressive for me to receive a soldier with a fractured jaw at the emergency room door of the Military Hospital.
4. You are focusing on the small field of surgery – endoscopic treatment of TMJ pathologies. What is it that fascinates you about your field of interest the most?
The subject of endoscopy is very interesting because in a certain way it encloses a longing of the human being. What is far away he wants to see very close, what is very close he wants to see very big, but above all he wants to see what is behind solid bodies. This is the essence of endoscopy and minimally invasive surgery, apart from all the fundamental benefits, to faster recovery of the patient.
5. Which profession would you have chosen, if you had not become an OMF surgeon?
Many. The first would be perhaps an archaeologist or palaeontologist but I would also have loved to be an art critic or a musician (any wind instrument).
6. If you had the opportunity to look over the shoulder of a colleague, who would it be and why?
There are three surgeons who have passed away whom I would have liked to have watched do things. Sir Harold Gillies, Varastad Kazanjian and William Bell. All three are from different eras but they were visionaries of new surgeries and that has a lot of merit.
7. What was the most eye-opening event in your career and what did you learn from it?
First of all, the residency in maxillofacial surgery at my beloved Hospital Universitario de La Princesa (in Madrid). Here I learned fundamentally what the specialty is, and I was greatly facilitated the introduction of temporomandibular joint techniques. But later I went to Zurich for almost a year to be in the Maxillofacial Surgery Service of the University Hospital of Zurich where I met, among others, Professors Hugo Obwegeser and Herman Sailer. There I learned to work hard and not to be in a hurry.
8. You are nationally and internationally well-known for your expertise in the field. What was the main criteria for you to become President of the Spanish Association of Maxillofacial Surgery SECOM?
I have been collaborating on the SECOM board for 20 years, but there was a moment when I thought that I could contribute more by being president of a group in the form of an association of people who have my trade and profession. It is also part of a personal pride and a certain ego that wants to lead groups.
9. What will be the upcoming future developments in your specialty? Which changes will we see in the next 10 years?
There are many of them. I believe that the future of maxillofacial surgery is oriented towards three pillars: endoscopy, tissue engineering-stem cells and navigation. It is possible that each one of us will apply one of the three, but the departments or groups that begin to combine the two or the three will be very successful.
10. Do you have a ritual before performing surgery or a lucky charm?
Lucky charms, no. But before the intervention, I am obsessive in organizing the music, drinking tea and during the intervention taking eucalyptus candies.
11. Which kind of music supports your work in the OR?
No doubt movie soundtracks (I love them), Coldplay, Keane and U2. Always the same.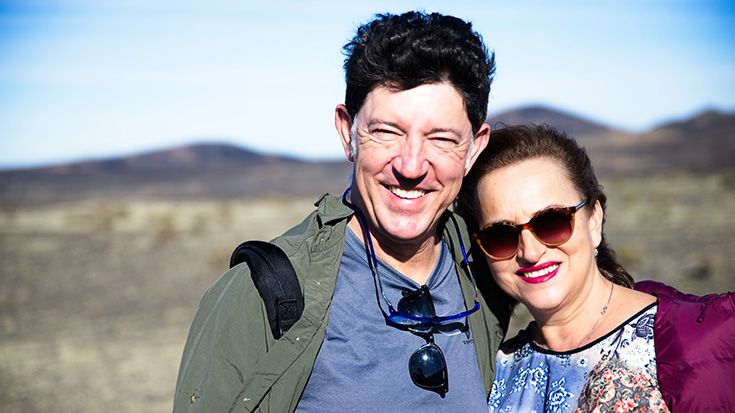 12. What would you say is the principal aspect of your personality?
I try to be hard-working, thorough, teaching and I am quite obsessive about my methods and goals.
13. What is something only few people know about you?
I get emotional very easily.
14. What do you enjoy most in your free time?
A lot of things. I love to do sports, cook, go to the movies, read as much as I can and above all I enjoy spending time with my family.
15. How do you manage your work-life-balance to have enough time for your family and your work?
It is very difficult. But unfortunately, I have to resort to a trick that diminishes the quality of life. I take hours away from sleep so I can dedicate time to anything else. But I think that throughout my professional life the great sacrifice has been my family and especially my wife, Pilar, to whom I have not dedicated the time she deserved.
16. Which deceased person would you have liked to meet and why?
I'm fascinated by two characters: Charles Darwin - his theories of evolution are still valid today, it's incredible - and Sigmund Freud. I have studied him from his personality to his oral cancer and he must have been a very peculiar guy.
17. If you could tell three things to your younger self, what would you tell him?
I have been very impulsive in my younger days and drastic in my approaches; I would have needed to be calmer and more reflective. I should have dedicated more time to the University. I am a professor, but I should have dedicated more time to it when I started and not only to the hospital. But above all I should have dedicated more time to my family.
18. If you could witness any event past, present or future, what would it be?
Undoubtedly, the discovery of Tutankhamun's tomb with Howard Carter.
19. If an aircraft flew you to any destination you like right in this moment, where would you go and what would you do there?
Right now, I would go to Polynesia with my wife without work or books. Just enjoy the natural life.
20. What are the top three things on your bucket list?
I have written books but I would love to write a novel and I also may do so in the next two years. I would love to play a musical instrument. I would also like to help and improve a lot on the topic of simulation for learning techniques such as minimally invasive Temporomandibular Joint surgery.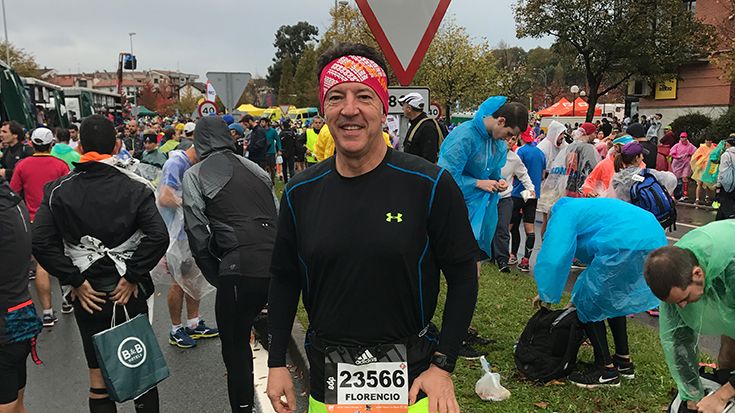 21. In your spare time, you are an enthusiastic athlete and a long-distance runner. What is your motivation to run marathons?
First of all, because I feel good when I train every day and I feel even better after it. I think it's important because for other aspects of life you need a certain discipline and strength, and sport gives you that. In addition it is an excellent opportunity to travel the world and to get to know it. I have seen fabulous cities like New York, Paris, Madrid, Berlin or Lisbon running through their streets.
22. Is there a special run you would like to do? If so, which one and why?
I would love to do the Run Desert in the Sahara desert. It is very hard, there are three beautiful stages, but unfortunately it is always in October where I have a lot of work and many commitments.
23. You are a professor in OMF surgery, but simultaneously you are registered at university as an art student. What is the reason for your deep interest in ancient paintings and what is especially so fascinating about Francisco de Goya's works?
I think art is a very rewarding part of human development to do and to enjoy observing it. Especially painting and in particular Francisco de Goya. His appearance seems elementary to me because he lived through a very difficult and convulsive period in Spain at the beginning of the 19th century and because he was able to create an incredible number of paintings in different styles. The black paintings are terrifying. And from the human point of view, as I have studied him, I know that he had a very bad character and I love people like that.
24. Do you see a relation between OMF surgery and Goya's paintings?
Francisco de Goya handled a great number of styles, some of them were not realistic, but rather impressionistic and even expressionistic. Even so, there are 20 paintings, according to my analysis, whereby imagination or reality there are perfectly painted facial deformities.
25. You are club member and also a passionate fan of FC Real Madrid. How did this happen and why exactly with this club and not any other Spanish top-class team?
It is a family tradition. My father, the most influential person in my life, was the first Extremaduran (Extremadura is the name of my region) who had the gold and brilliant badge of Real Madrid because he was a spectacular fan and a magnificent person. In our family we have always been passionate about everything related to Real Madrid. In fact, I have been present at the stadium for four of the last six European Cups that Real Madrid won. My first granddaughter, Miranda, is four months old and already has her first Real Madrid kit.
26. What were the reasons for you to join SORG?
Initially, because it was suggested to me, but I must also say that SORG represents a structure where several characteristics that appeal to me are contemplated. First of all, I like the aspiration for excellence in meetings and projects. Also, the personal contact. I have met and have gotten to know incredible people, maxillofacial surgeons or not, that if it was not for this experience I would never have met. I have made fabulous friendships that have represented a lot in my personal and professional life and therefore I am proud. In fact, the staff of SORG and KLS Martin are very nice and very close people.
27. What was your favorite experience with SORG so far?
Many of them. I love the atmosphere of the annual courses in Tuttlingen and all of these meetings: the first in Bologna for what it meant to me, the second in Oxford where my friend Nadeem Saeed gave me a shirt of his team Manchester City. The third one in Bruges with the end of the musical party that was so joyful and familiar.
28. Which helpful advices would you give to younger colleagues for their career path?
Several useful tips. First, train with the best. Nowadays it is very easy to take a plane and be with the best. Secondly, they should study, as they must be constantly updated. Third, do not let financial gain be the driving force behind your professional activity. There are other things and other important values such as feeling at ease and be comfortable with what you do. And finally, that not everything is work and maxillofacial surgery; they should read, be with their lifelong friends, watch movies, travel, enter the world of culture and the world of humanism and, if they can, collaborate regularly in some humanitarian activity.