Contact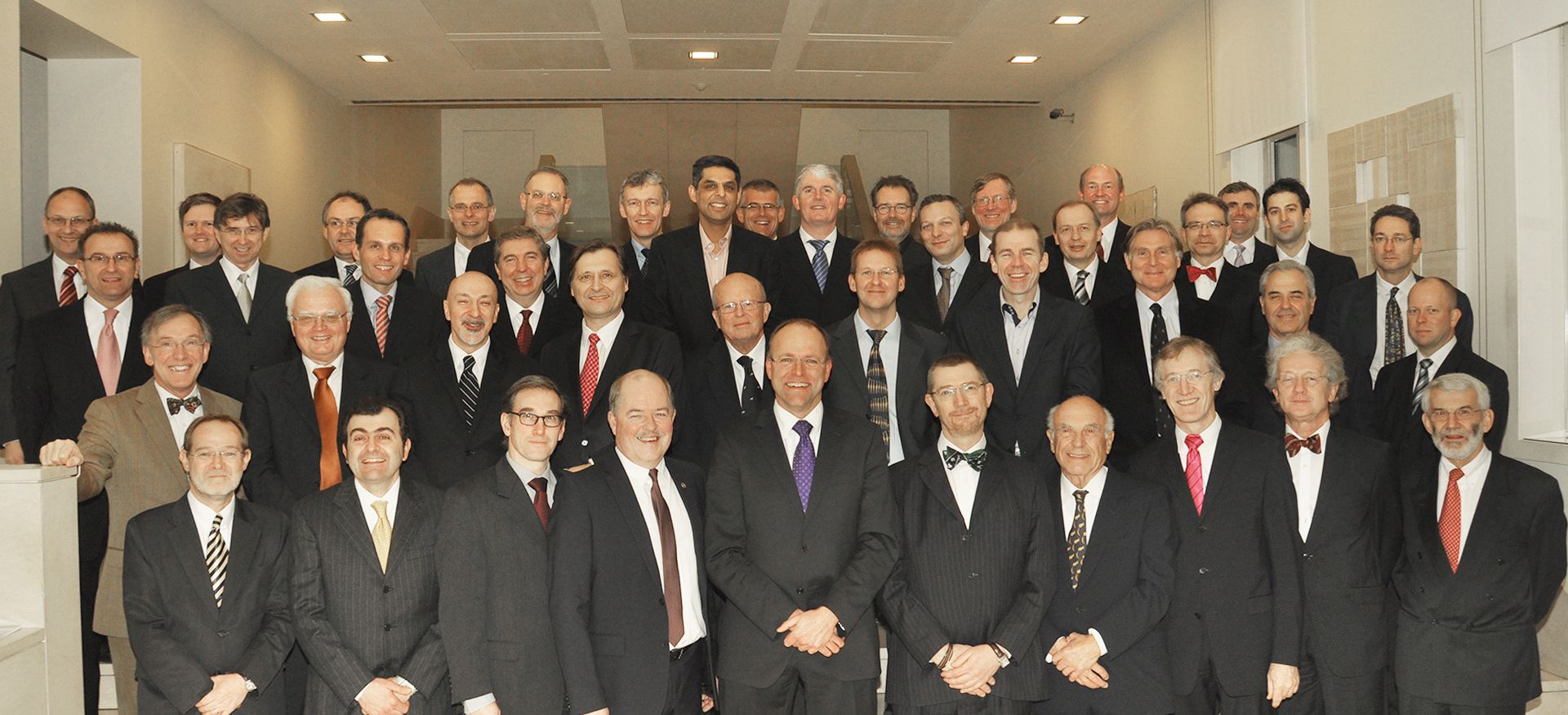 The Strasbourg Osteosynthesis Resaerch Group (S.O.R.G.) has been initiated in 1988 by Prof. Champy (Strasbourg), Prof. Pape (Cologne), Prof. Gerlach (Cologne) and Mr. Leen de Zeeuw (Tuttlingen).
1989
Twenty European Oral- and Maxillofacial surgeons came together in Obernai/Strasbourg to form a group of scientists, aiming to encourage and promote the use of the "Strasbourg Miniplate Osteosynthesis Technique" world-wide. Surgeons from all over Europe participated in this meeting: Brusati, Italy; Cawood, Great Britain; Ewers, Austria; Forteza-Rey, Spain; Gerlach, Germany; Hjörting-Hansen, Denmark; Hoffmeister, Germany; Iatrou, Greece; Johannsson, Sweden; Krekmanov, Sweden; Mela, Italy; Pericot, Spain; Politis, Belgium; Schumann, Germany; Simpson, Great Britain; Ward-Booth, Great Britain.
1972 - 1974
Biomechanical studies of the fractured mandible, which had been conducted in Strasbourg introduced a new rationale in the treatment of mandibular fractures. Although the study was directed to the management of fractures of the mandible, the new biomechanical principles of osteosynthesis were transferred to orthognathic surgery, craniofacial surgery, treatment of midfacial and cranial fractures, reconstructive oncologic surgery, and to preimplant preprosthetic surgery, including dental implantology. The use of shorter screws and thinner load-sharing plates for fixation of bone and bone grafts revolutionized all techniques in craniomaxillofacial surgery.
1975 until today
The interest in the new method and the expansion of the use of osteosynthesis miniplates and the application of principles of the 3D fixation to all fields of Cranio-Maxillofacial Surgery had resulted in a growing international demand of teaching and surgical education. The growing need for organizing research and scientific exchange in the new field became evident. Today, S.O.R.G comprises a worldwide group of international expert surgeons with clinical expertise and scientific interest in all techniques of esthetic, plastic and restorative surgery of the craniofacial area.